Name: Ed Klingenberger
DOB: 8/6/1981
Where I'm at: Rochester, NY
Occupation: Musican
Bios. Feh. Who wants to write one of these stupid things, anyway? It's not like anyone reads them. And on that note, here's mine:

I'm Ed. I'm a person. I'm a guy person that plays a lot of music.

There.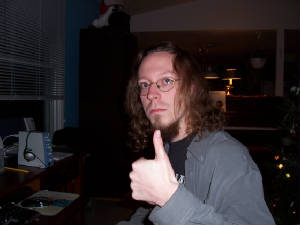 Gigs And Projects
Current bands:

Smock - drums, keyboards, vocals

Journey of Jasmine - drums, vocals

Ith - bass, lead vocals
Upcoming gigs:

Check edklingenberger.com for future gig info!